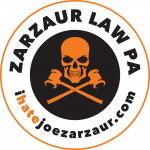 ONLINE REGISTRATION IS NOW CLOSED. WE WILL STILL ACCEPT WALK-UP ENTRIES AT 11:00 AM AT THE POSEIDON'S BAY STAGE, BUT WILL BE PUT AT THE END OF THE LINE
This year, Pensacon is holding two cosplay contests, one for adults (ages 13 and older) and one for kids (12 and under). The information on this page is for the Kids Costume Contest. For the Adult Costume Contest, click here.
Date: Sunday, February 26, 2023
Time: Noon – 1:00 pm
Location: Poseidon's Bay Stage located in the front parking lot of the Pensacola Bay Center.
Sponsored by Zarzaur Law
Weather permitting.
Kids wishing to participate should have parents fill out this application to reserve a spot. Please arrive by 11:30 am at the stage to be lined up. At least one parent or guardian must be present at all times.